Is My Marriage Over?
Divorce Coaching & Advice | You Deserve More For Your Life
Is My Marriage Over? Divorce Coaching Helps You Decide
How Does Robin Graine Help
Think your marriage is ending? If you don't know what to do, and are tortured by indecision, you are not alone. Let's Talk
Robin knows from personal experience how lonely and frightening it is to finally realize your marriage is over. 
Robin will help you get organized for the big decisions you need to make. If you are like most people, you will need help sorting through your EMOTIONS, your FINANCES, what is best for your CHILDREN, and the TIMING of the "big talk" with your spouse. She survived an unexpected divorce and built a thriving personal and professional life. You can too. 
Robin has been working with divorcing couples, and people whose marriages are in trouble, for over 20 years. She has experience as a:
Divorce Coach

Certified Mediator

Divorce Lawyer 

Certified Divorce Financial Analyst. 
Robin understands money and finance, how the court system actually operates, and how to get a divorce case settled with minimum costs and aggravation. 
Want to save your marriage? Robin can also help you spot all the good parts of your relationship and strategize practical ways to make your marriage better for the long run.
Robin will help you clarify your goals, and create a practical step-by-step plan, so that you can stop worrying and start living.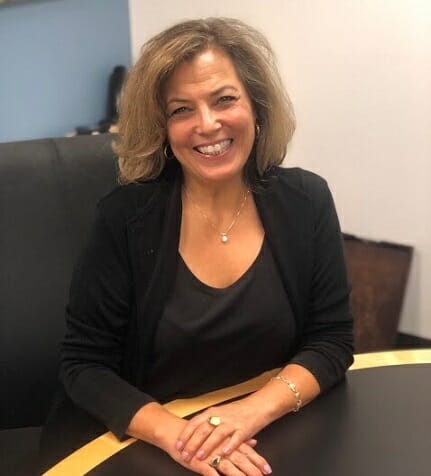 Robin provides the light at the end of the tunnel — whether that is the repair of your marriage or the settlement of your divorce.  
Years of experience working with families in distress
Marriage Coaching Clients
Are you questioning your marriage? Robin will help you find clarity and relief.
Testimonials
I struggled for years trying to figure out whether I should leave my husband or stay in my marriage (which made me miserable). I did not know if I could do it financially or where to start. Robin helped me figure out some good ways to make money and gave me the confidence to get a divorce.
Robin's approach to marriage coaching was different than the rest. She helped us visualize our lives with three kids if we got a divorce. Coaching with Robin taught us to separate our solvable from unsolvable problems and we decided to stay together.
I was unhappy in my marriage but was worried about my daughter. Robin's approach to divorce was less aggressive than a divorce attorney and gave me new perspective about kids and divorce. Thanks to her coaching, I was able to separate from my wife and our daughter is doing great.
My wife and I had so much debt it was killing our marriage. After failed attempts with financial people, Robin helped us shift the focus from the debt to our relationship, which was pretty good, but soured from our financial troubles. We are back on course now and, though still chipping away at the debt, we are doing it together.
Need help seeing the light at the end of the tunnel? Let Robin Help
Is My Marriage Over? QUIZ
Determining what to do about a failing marriage is one of the biggest and most heart-wrenching decisions you will ever make
Take this 5 min Quiz (20 simple questions) and find out if your marriage is over or if it is worth saving.
You may already feel like leaving your spouse. This quiz will help you make that final decision.

Find out today if you need assistance in repairing your marriage or in preparing for divorce.

Help is on the way. Take this Quiz and put your mind at ease.
Is My Marriage Over? QUIZ
Avoid making these mistakes with divorce advice & coaching
Paying Outrageous Attorney Fees
Premature or Unnecessary Divorce
Losing Money and Assets
Staying in a loveless marriage
Guilt & shame associated with divorce
Robin's Methodology
Robin's approach to help you take control of your life
2-Discussions & Strategies

Untangle your fears and angst by choosing the best plan for a happier life
IMAGINE YOUR LIFE WITH PEACE OF MIND
Imagine having clarity and relief instead of being confused and angry. Imagine feeling optimistic about your future instead of feeling stuck in an unhappy marriage. It's all possible. Call Robin today and get your life back.
Home